Little Buggers


Recycling at its best! these little buggers
are made to live inside or out. Created
with cast offs and attitude.

They are up for adoption & come equipped
with Birth certificate & humor.

Small Business Needs



We have worked on many small and large
​scale projects, from branding and identity,
​Social media for small businesses, Newspaper
​ads, to logo and business card design.

Find out more by contacting Nono Bunny for
​your small business needs. ​​
© nono bunny | another original design by an artful wabbit.
Custom Posters
A unique poster created to enhance your home, work & surroundings. Looking for an original gift?! this is it! Each poster can be customized to your needs. Let your imagination flow.
Ideas are unlimited…
We also design ads & posters for display and promotion.​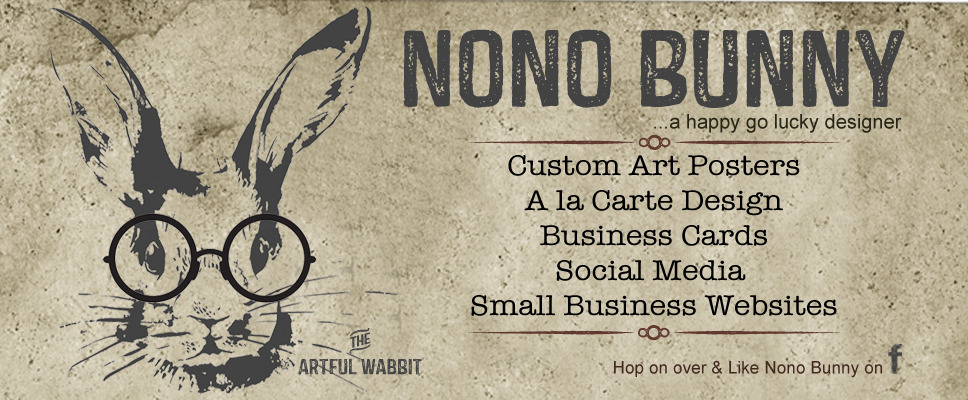 graphic design & packaging